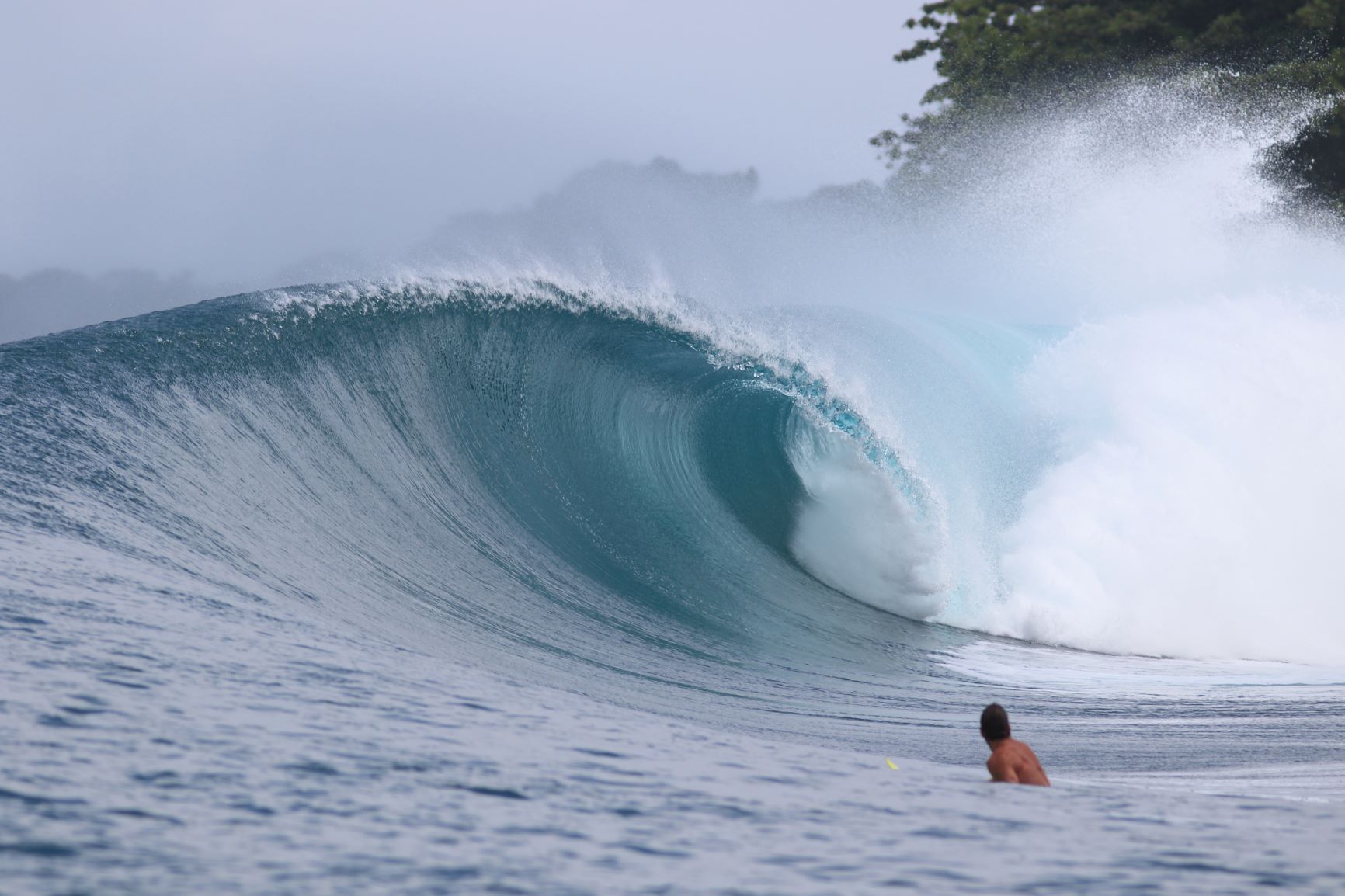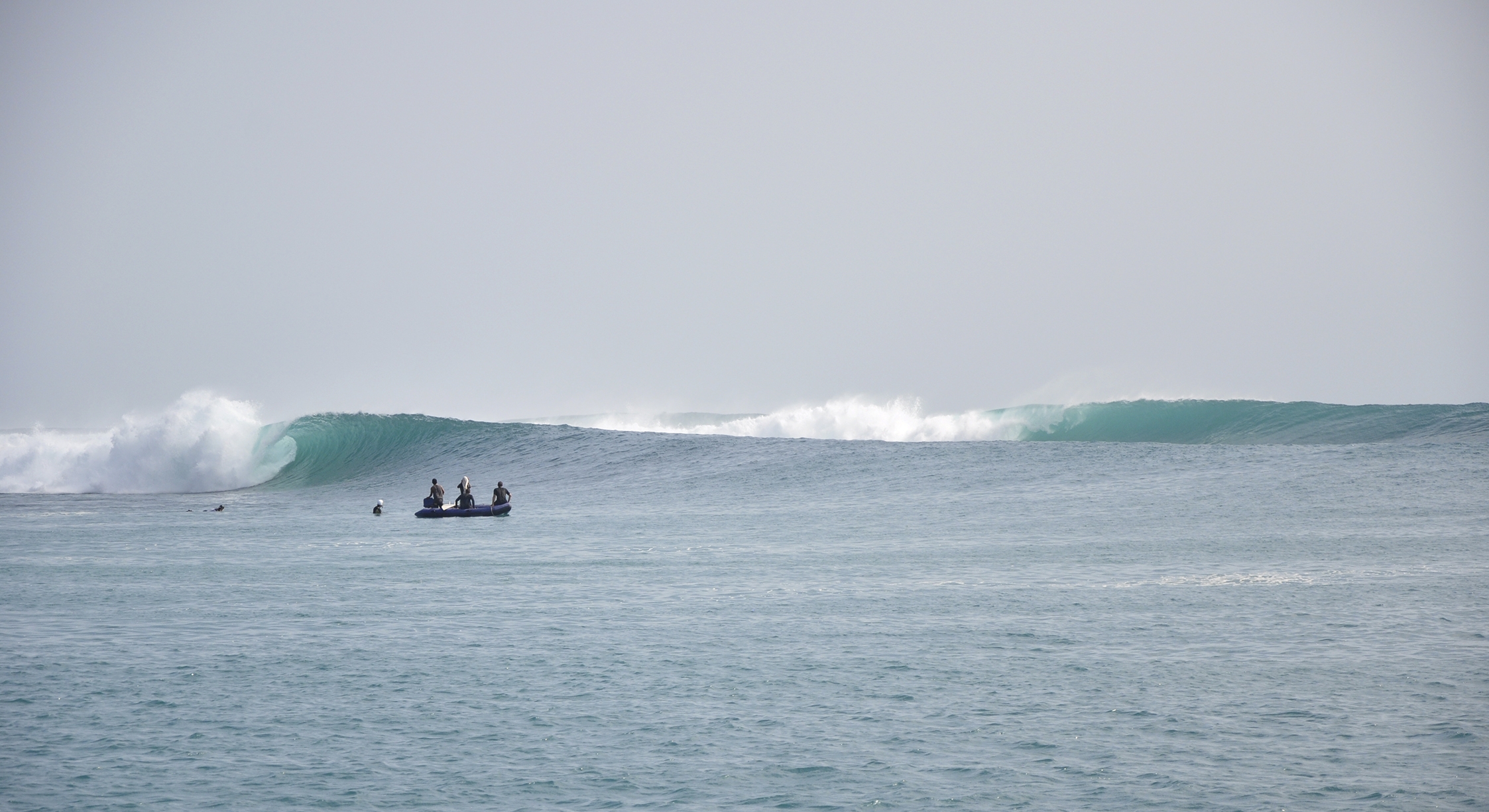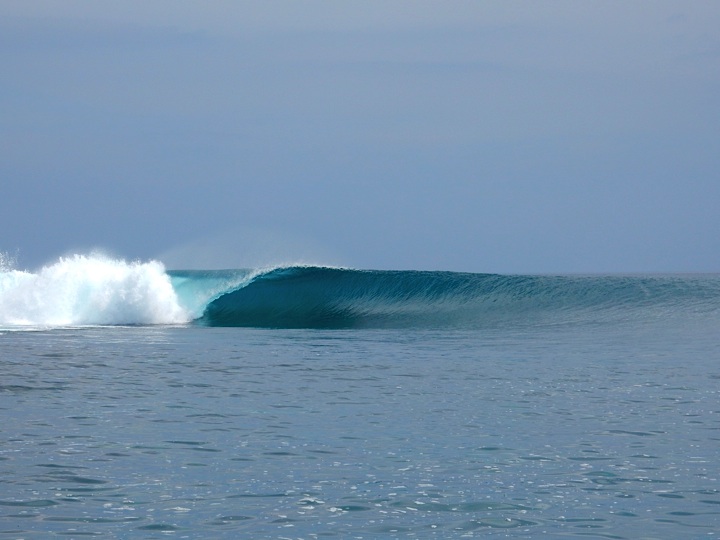 THE WAVES
The waves in West Java are some of the best in the world and Panaitan island would have to be one of the LEAST crowded areas for surf in Indonesia. The best months to surf are March through to October with early season favoring the rights and June on-wards for the lefts.
ONE PALM: World famous, this reef is one of Indonesia's left-hand wonders. A wave that barrels from start to finish, creating record tube time. This is not a place for timid or inexperienced wave riders but it is a place to score the best and longest barrel of your life. Experts only and helmets are mandatory!
NAPALMS: Another barreling left-hander located further inside the bay. If you know anything about barrel riding, you can't fail at Napalms. Drop in, set your line, pull in and get spat out. Repeat. For the intermediate to experienced surfer.
INSIDE LEFTS aka PUSSIES: An incredibly fun and incredibly long, left-hander. Picking up almost any swell, it can be a go-to wave when conditions are small or, conversely, it might be a good option when the heart has had enough racing from it's more intense neighbours. Suitable for all skill levels.
APOCALYPSE: A jaw dropping right. It might not look like much if you approach it from behind, but paddle into one and you will discover what all the hype is about. A slabbing right. This is a wave that barrels hard. Nothing else. Needs a big swell and light or off-season winds so you've got to be lucky to score this wave. Experts only when big.
ILLUSIONS: An amazing high performance right. Just seaward and up-shore from Apocalypse but a lot less heavy than its big brother. This wave is a wave you can bang out turn after turn with the odd cover up. Called 'Illusions' given how perfect it can get. Fun for all levels of surfers.
INDICATORS: Another great right just above Illusions that breaks fast and down the line. A solid south swell at low tide will get this spot firing but surfable on all tides and fun for all abilities.
RANGERS RIGHTS: A hollow steam train right across the channel from the Ranger Station. A fast, open right-hander that can provide epic barrels. Ranger's Rights shows shades of HT's in the Mentawais, without the crowd. Paddle hard, take off, set your line, pull in, spit out.
RANGER STATION: A fun A-frame peak directly in front of the only building on Panaitan Island, the Ranger's Station. It throws out a playful, sometimes hollow left and a fast pockety right. With a great mooring right next to the left in an idyllic bay, it's a great place to get fun waves, watch your mates surf or just relax.
ANGELS: A super fun left-hander that breaks in a deserted, isolated bay on mainland Java. Starting off fast, and sometimes hollow, it runs along and ends in deep water. Another go-to spot when the heart needs a rest and the crew just wants to have some fun and smash out a few turns.